Single dad Aditya Tiwari adopted a special child and it changed his life!
"Only a woman could take care of a child," Tiwari was told when he decided to adopt a child with special needs. The youngest single adoptive parent in India eventually proved he was no less than any mother.
By Disha Roy Choudhury
On January 1, 2016, Aditya Tiwari, a software engineer from Pune, created history. Months of struggle paid off and he finally got what he had desired for long—bringing his son Avnish home. What got Tiwari all the attention was the fact that by getting Avnish's custody, he had become the youngest single male to have adopted a child.
In a country where adoption itself is laden with prejudice, a single man choosing to adopt a child and that too with special needs had to, of course, overcome a lot of hurdles. As a special child, Avnish faced rejection since the time he was born, including from his biological parents as well. Avnish, who has been diagnosed with Down Syndrome, was left by his parents in an orphanage.
"I met Avnish on September 13, 2014, when I visited an orphanage for the first time on the occasion of my father's birthday. I came to know that all children had been adopted except one and they pointed at a handicapped child, about five to six months old," Tiwari told Express Parenting.
For the uninitiated, Down Syndrome is a genetic disorder and the most common autosomal chromosome abnormality in humans, where extra genetic material from chromosome 21 is transferred to a newly formed embryo. This leads to mental and physical abnormalities.
"Nobody wanted to adopt the child, said the authorities. I thought if nobody wants to adopt him then I will," he said.
Adoption—fighting the system and society
From wanting to adopt Avnish to finally getting custody, Tiwari has had quite an arduous journey. His desire to adopt Avnish made him learn about adoption laws in the country, which turned out to be unfavourable.
"I wasn't eligible for adopting any child in India because the minimum age required for a single parent to adopt a child legally at that time was 30 years. I was 27," explained Tiwari. The minimum age for a potential parent, however, was later reduced to 25.
The fact that one needed to be at least 30 years old to adopt, especially in a country where men and women were eligible for marriage at 18 and 21 years of age respectively, surprised Tiwari.
"I learnt about the adoption laws in India. I started writing mails to all national leaders including the Prime Minister, requesting them to consider my case to be exceptional. The government departments initially rejected my plea, while pointing out that I was only a common man and not any celebrity," Tiwari said.
"I also highlighted my concerns to the government. I informed them about child trafficking and illegal custody. It took me nearly five months to convince the authorities," added Tiwari.
Society wasn't very kind to Tiwari either. "Legal issues aside, I wasn't considered eligible for adopting any child, thanks to societal prejudices where people thrive on what others will think of you. Secondly, nobody had heard about a single male parent adopting a child and that too one who is differently-abled. I was bombarded with questions, such as why I wanted to adopt a child, and if I was unable to produce one biologically. I was told only a woman could take care of a child. So, it was obviously a difficult and different journey for me," he recalled.
Why Avnish?
"I was constantly being questioned about my interest in Avnish. Nobody wanted to adopt him only because he was a child with special needs. My son has Down Syndrome and needed care. That's exactly why I wanted to adopt him. Initially, it wasn't easy for people to accept what I did. My family discouraged me. The same people appreciated my effort later when they saw me pulling off what I had aimed for. I finally got Avnish's custody on January 1, 2016," he shared.
Being a single father
Tiwari knew that raising a differently-abled child single-handedly wouldn't be a cakewalk. "Being a single father is a fight with the mindset of people, which is why playing the role wasn't that easy. Adopting a child with special needs was even more challenging; you do not get the disability certificate easily; admitting your child to a school becomes difficult as other parents do not want their children to study with those who are differently-abled. People are still not fully aware about children with special needs. Besides, one does not get much support from the government either, from securing the disability card to government insurance policies," said Tiwari.
Thankfully, his family and workplace has shown a lot of support. "I have been getting a lot of support from my company. Balancing my personal and professional life wasn't that difficult. My parents have also been a huge support; they are my son's well-wishers," he said.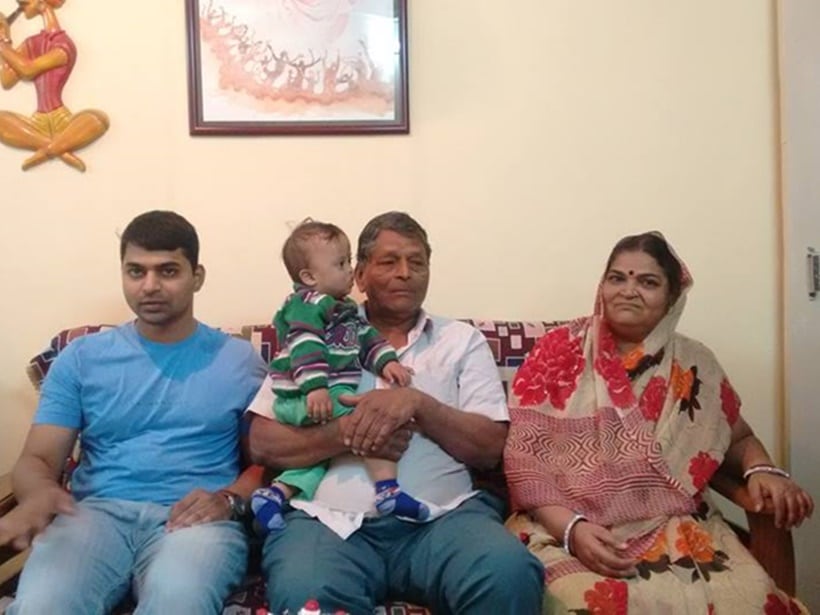 "I am learning from my son"
"I did not choose Avnish. I believe it is he who chose me. My son was my inspiration, my driving force, who helped me fight the battle. It took almost one-and-a-half years to finally get his custody but it was all worth it," Tiwari asserted.
"Avnish was 22 months old when I brought him home. Since then, I have been learning so many things from my son. The child who was born with special needs, and had serious health issues including a hole in his heart, started walking within six months. His health showed remarkable improvement. He was enrolled in a play school in six months and is now in nursery. All of this was nothing short of a miracle," he remarked.
Tiwari finally tied the knot in 2016 and is now living a happy and successful life. "Avnish is a very happy child, who also likes to socialise. And I am sure when you look at his pictures, you will not be able to recognise that he is indeed a child with special needs," he laughed.
Life with Avnish
"Teaching a child with special needs is totally different. Their toys and books are different from those that children generally play with. It takes days to teach them a single alphabet. We have a special educator for Avnish, who guides us. Speech impairment is a major problem for children with special needs. As parents, we have to constantly explore ways to teach them. For now, he has learnt about 35-40 words. Avnish likes to play with animals. If he likes anything, he will start imitating it. He has been enrolled in a normal school, one of the best in Pune. He has started to comprehend a lot of things; he is toilet-trained and knows his school timings. He has also performed at the annual function in his school," said the proud father.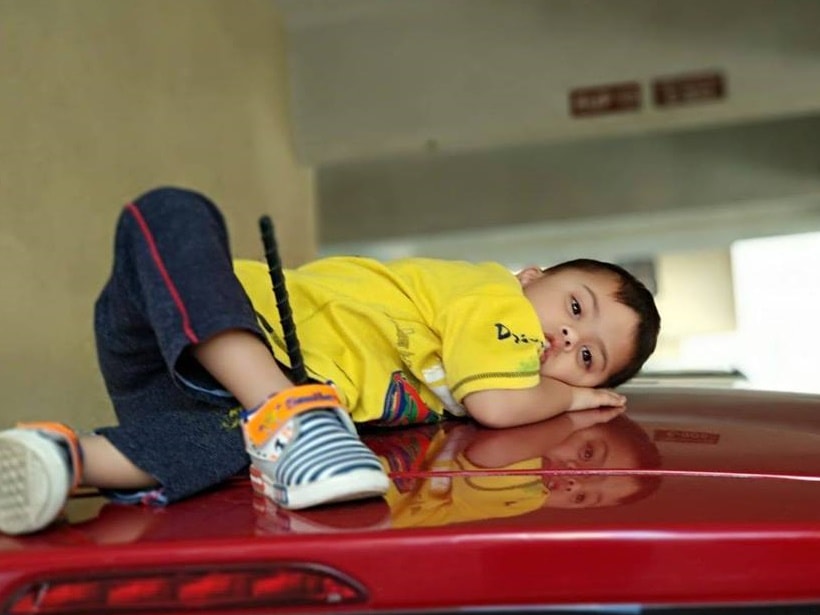 Way forward
"Right now, we are in touch with over 5,000 parents across the world through social media and WhatsApp. We have started our own support group called Avnish Social Welfare Society. We are counselling parents who wish to adopt a child, and also those who have differently-abled children.
Avnish and I have also been travelling across the country, and visiting schools and colleges to spread awareness about adoption and Down Syndrome, among other issues. Recently, I also started working on a project that aims at providing employment to people with special needs, which was deemed the Model Employment Project for Self Employment, in Chennai. We have started our bakery in Kolkata where we have given employment to the disabled. For now, I am trying my best to help change people's attitude towards children with special needs while raising awareness about the same," he signed off.
Source: Read Full Article