Does Exercise Help or Worsen Migraines?
Skip to:
How does exercise affect migraine?
How exercise triggers migraine?
How does exercise reduce migraine frequency and intensity?
Which types of exercises are beneficial for migraine?
Image Credit: Catinsyrup / Shutterstock
Migraine is a form of severe, recurrent headache which is associated with changes in blood circulation as well as brain network related to pain sensation. Although a high-intensity strenuous exercise sometimes triggers migraine attacks, there is good evidence suggesting that regular moderate exercise can decrease migraine frequency.
How does exercise affect migraine?
In the scientific literature, there is a mixed response regarding the impact of exercise on migraine attack. In general, exercise is considered as a trigger for headaches; however, its potential impact as a non-pharmacological intervention for managing chronic pain conditions cannot be ignored.
There are many population-based studies showing that a reduced level of physical activity is associated with higher incidence and frequency of migraine attack. On the other hand, being physically active is related to better management of migraine headaches and migraine-related disabilities, including sleep disturbances, depression, and anxiety. Moreover, a habit of daily exercise can reduce the migraine symptom intensity.
However, exercise sometimes acts as a triggering factor for migraine probably due to an increase in blood pressure. It is the main reason for reduced physical activity in migraine patients. Thus, it is important to understand the right proportion and intensity of exercise to avoid possible negative impacts.
How exercise triggers migraine?
There are many reasons that exercise can aggravate migraine headache. For example, a sudden initiation of exercise program without proper planning can cause migraine onset due to a sharp increase in body's oxygen demand.
Similarly, starting exercise with an empty stomach can cause a sharp drop in blood sugar level, leading to migraine onset. Inadequate intake of fluid before, during, or after the exercise can also trigger migraine attack due to dehydration of the body.
Since high ambient temperature and low barometric pressure are known triggers of migraine, exercising in a hot climate or at high altitude may induce migraine headache, which usually lasts for 5 minutes to 48 hours. This is called exercise headache or exertional headache. Combining adverse ambient conditions with a new exercise program could compound the risk of exercise-related headache.
A sudden, rigorous change in lifestyle such as starting a high-intensity exercise regimen and a healthy diet plan at the same time may lead to migraine attack if the changes are not managed properly. For example, calorie restriction or inadequate protein intake, coupled with increased energy expenditure could precipitate migraine attacks. Similarly, irregular practice of high-intensity exercise can act as a trigger due to resultant muscle stiffness and pain.
In addition, a patient may undergo an instant migraine aura if his/her head is banged on an object, such as football, during sport activities.
How does exercise reduce migraine frequency and intensity?
There is much evidence indicating that exercise acts as an effective non-pharmacological intervention to decrease migraine headache.
A daily bout of exercise is known to stimulate the release of the natural painkiller endorphin, which can aid in reducing the intensity and frequency of migraine headache.
Similarly, exercise-induced release of a natural anti-depressant called enkephalin helps reduce the stress level, which is a major trigger of migraine. Thus, patients with migraine can adopt exercise as a prophylactic or preventive treatment to reduce the burden of daily medicine intake.
Aerobic exercise is known to have positive impact on sleep regulation, cardiovascular conditioning, and weight management. Thus, regular aerobic exercise can benefit migraine patients by improving sleep quality, helping with weight loss for overweight or obese persons, and minimizing cardiovascular risk factors.
Image Credit: ESB Professional / Shutterstock
Furthermore, migraine has been associated with increased risk of stroke and patients affected by migraine are encouraged to minimize risk factors for stroke by pursuing a healthy lifestyle that includes regular physical activity. In contrast, repeated anaerobic exercise can trigger migraine by increasing the blood level of lactic acid.
Which types of exercises are beneficial for migraine?
Studies have found that regular practice of mild to moderate aerobic exercises, such as brisk walking, jogging, swimming, cycling, dancing, jumping rope, etc., are effective in reducing migraine symptoms. These exercises are for improving cardio-respiratory endurance.
Proper warm-up and gradual increase in exercise intensity is recommended before jumping to any high-intensity exercise. It helps reduce the chance of migraine attack. At the beginning of a new exercise session, it is important to start with low-intensity exercises. The intensity can be gradually increased if a patient feels fit and comfortable with the change.
To maintain a normal blood glucose level, it is necessary to eat at least one hour before the exercise. In addition, one should consume sufficient amount of fluid before, during, and after the exercise to keep the body hydrated. Water or isotonic drinks, which contain a balanced amount of minerals and glucose, can be helpful in maintaining body's homeostasis during exercise.
To get the positive effect of exercise, a patient should practice moderate intensity exercise for at least 30 minutes, 3 times a week. All persons benefit from regular exercise, but improvements to migraine symptoms may not be apparent for several weeks or months.
It is also important to maintain a detailed record of exercise regimen and migraine attacks. This helps get a better idea about the impact of exercise on migraine, as well as to ensure that exercise is not acting as a triggering factor.
Sources
American Migraine Foundation. 2015. Effects of Exercise on Headaches and Migraines. americanmigrainefoundation.org/…/
The Migraine Trust. 2019. Exercise. www.migrainetrust.org/living-with-migraine/coping-managing/exercise/
Amin FM. 2018. The association between migraine and physical exercise. The Journal of Headache and Pain. https://www.ncbi.nlm.nih.gov/pmc/articles/PMC6134860/
Further Reading
All Migraine Content
What are Migraines?
Migraine Diagnosis
Migraine Pathophysiology
Migraine History
More…
Last Updated: Oct 8, 2019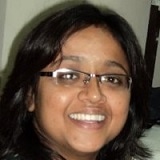 Written by
Dr. Sanchari Sinha Dutta
Dr. Sanchari Sinha Dutta is a science communicator who believes in spreading the power of science in every corner of the world. She has a Bachelor of Science (B.Sc.) degree and a Master's of Science (M.Sc.) in biology and human physiology. Following her Master's degree, Sanchari went on to study a Ph.D. in human physiology. She has authored more than 10 original research articles, all of which have been published in world renowned international journals.
Source: Read Full Article