COVID-19 and Health Supplements
A deficiency in micronutrients including zinc, selenium, and vitamins A, D, and E have been shown to be deleterious during viral infections. Meanwhile, supplementation with multivitamins, for example, has been shown to reduce the risk of respiratory infection.
Image Credit: Lallapie/Shutterstock.com
So, can dietary supplementation and herbal 'medicine' help ameliorate coronavirus disease 2019 (COVID-19)? If so, they present a potentially convenient and accessible method for recovery from the global pandemic.
Vitamins C, D, and Zinc are deemed to be beneficial for immune function, including reducing the risk of respiratory infection. Other dietary supplements such as omega-3 fatty acids ('fish oil'), probiotics, and plant isolates like garlic are also thought to be important.
The use of health supplements for the treatment of COVID-19 has been advocated by certain celebrities –– medical entertainment personalities ––both on television and via social media. Consequently, in the UK for example, there was a rise in sales of health supplements such as vitamin C and zinc.
How might health supplements help in the COVID-19 pandemic?
Vitamin D
An antimicrobial role for vitamin D in infectious disease has been known for around a century now. In the wake of the pandemic, there was heightened interest in this vitamin and its role in reducing the risk of acute respiratory symptoms.
Immune cells express the vitamin D receptor, and some cells can synthesize vitamin D in its active form. Vitamin D influences antigen-presenting cells, T cells, and B cells.
To read more about COVID-19 and vitamin D, click here!
In terms of COVID-19, an overlap between certain risk factors for vitamin D deficiency (age, obesity, and ethnicity) and the severity of infection has been found. In COVID-19 cases Vitamin D is thought to reduce viral transmission by enhancing antiviral immunity and diminishing the cytokine storm associated with severe cases of infection.
Zinc
Zinc is well-known to support immune function and is thought to have specific anti-viral effects.
Vitamin C
Like zinc, vitamin C has been shown to support the immune system and possibly prevent respiratory infections.
Omega-3 fatty acids
Like vitamin D, it is believed Omega-3's influences antigen-presenting cells, T cells, and B cells. More consistently research has found they have an anti-inflammatory effect.
Multivitamins
Supplements typically comprise several vitamins, minerals, and trace elements. These have antioxidant properties and are thereby thought to play an important role in supporting the immune system.
Probiotics
Probiotics interact with the microflora of the gut and may generate antiviral metabolites influencing the immune system.
Current research on health supplementation and COVID-19
There is a lack of evidence specifically supporting a role for health supplements in reducing the symptoms of COVID-19. A group of researchers sought to address the lack of knowledge by investigating a large sample of participants who were using the COVID-19 symptom study app.
In a large observational study involving 400 000 users, Louca et al. (2021) found a significant association between taking health supplements and a reduced risk of testing positive for the virus.
The researchers focused on multivitamin or vitamin D supplements, omega-3 fatty acids, and probiotics. Rather surprisingly the positive effects were shown to occur in female participants who were based in the UK, US, and Sweden. The explanation for these findings were as follows:
Biology ––discordant immune systems between the sexes
Previous research has shown heightened immune response in women in relation to nutrition metabolism and women have been found to possess a more resilient immune system more generally.
Body mass and composition ––differences between the sexes have implications for dosing.
Sex differences in health-related behaviors ––women have been shown to display more cautionary behaviors in association with concerns for both themselves and their families.
The researchers found there were no protective effects through dietary supplementation with zinc, garlic, or vitamin C.
In another study published in the late summer of 2021 researchers investigated the use of both dietary supplements and herbals in patients with COVID-19. In a systematic review of randomized clinical trials, involving interventions with either dietary supplementation or the use of herbal medicines in England and China, researchers found herbs may be valuable for alleviating COVID-19 symptoms.
The use of herbals is considered a form of dietary supplementation in the Western world, whereas in China herbs are consumed for medicinal purposes.
The use of zinc sulfate was of interest amongst researchers during the pandemic. The loss of taste and smell was among the earliest reported symptoms of COVID-19 infection. Contrary to Louca et al., (2021) Feng et al. found zinc supplementation to be beneficial in COVID-19 cases. Here, it was deemed to shorten the duration of olfactory dysfunction.
In conclusion, so far not enough research has been conducted and the results have been inconsistent. Dietary therapies prove impossibly difficult to investigate and there is a lack of high-quality evidence.
Available studies must be reviewed in the context of an urgent outbreak rather than any systematic, well-planned treatment regimen. Despite the limitations its thought that dietary supplementation and herbal medicines present an effective adjunctive therapy for patients with COVID-19.
References:
Feng, Z et al. 2021. Dietary supplements and herbal medicine for COVID-19: A systematic review of randomized control trials. Clinical Nutrition ESPEN. doi. 10.1016/j.clnesp.2021.05.018.
Louca, P. 2021. Modest effects of dietary supplements during the COVID-19 pandemic: insights from 445 850 users of the COVID-19 Symptom Study app. BMJ. doi:10.1136/bmjnph-2021-000250.
Torjesen, I. 2020. Covid-19: Public health agencies review whether vitamin D supplements could reduce risk. BMJ.doi:10.1136/bmj.m2475.
Further Reading
All Coronavirus Disease COVID-19 Content
The COVID-19 Pandemic: What have the experts learned?
What Mutations of SARS-CoV-2 are Causing Concern?
COVID-19: A Timeline From 1st Case to Vaccination
COVID-19 and Mouthwash?
More…
Last Updated: Oct 7, 2021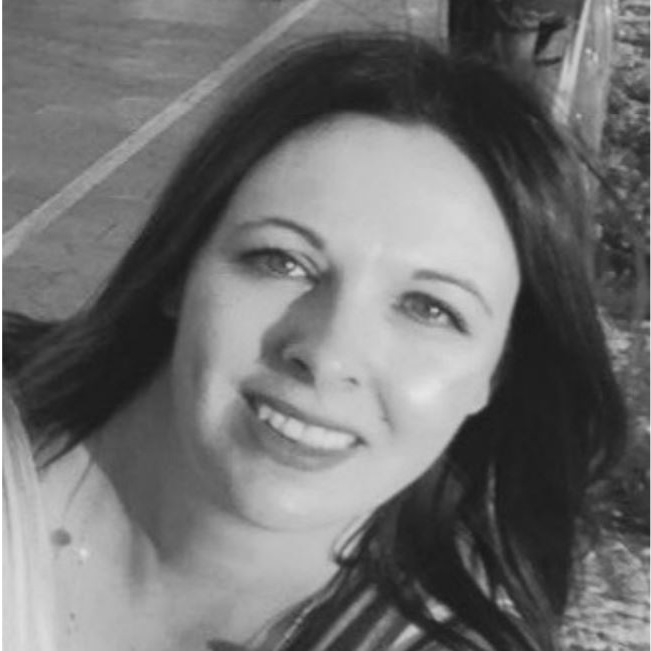 Written by
Dr. Nicola Williams
I'm currently working as a post-doctoral fellow in the History of Science at the Leeds and Humanities Research Institute (LAHRI), at the University of Leeds. Broadly speaking my research area falls within the remit of the history of biology and history of technology in the twentieth century. More specifically I have specialist knowledge in the areas of electron microscopy and cellular and molecular biology, women in science and visual culture.
Source: Read Full Article